Goth yoga for June - Gary Numan special!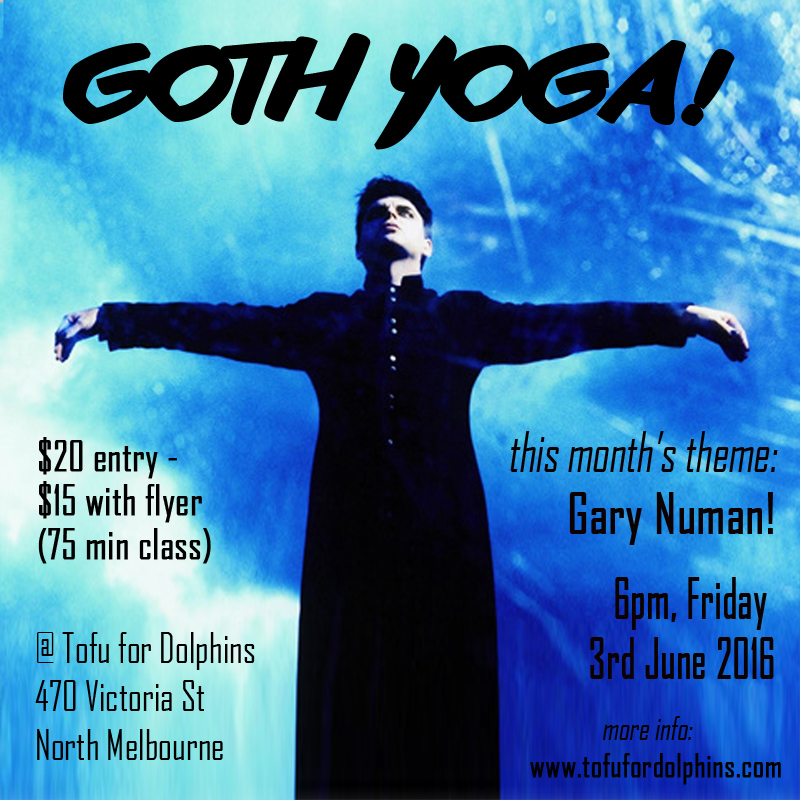 It's getting close to a new month, and that means closer to our next Goth Yoga class! We're featuring Gary Numan for the June class, and there is more to him than just Cars - not that you ever hear anything else in a club, right? One of the best things about Goth Yoga is we get to play a bunch of tracks by artists that just never get heard in clubs because they aren't dance floor friendly - yoga friendly is an entirely different thing! Also, did you know Gary Numan also used to be a stunt pilot? Obviously someone who's very used to being upside down =)
As our class for May was full, we definitely encourage you to book in advance through our online booking system be be sure of a place! Or come along on the night and show the flyer on your phone for $5 discount entry (subject to availability). See you there!