Great first evening class for Kara; a special yin yoga tonight with Cass!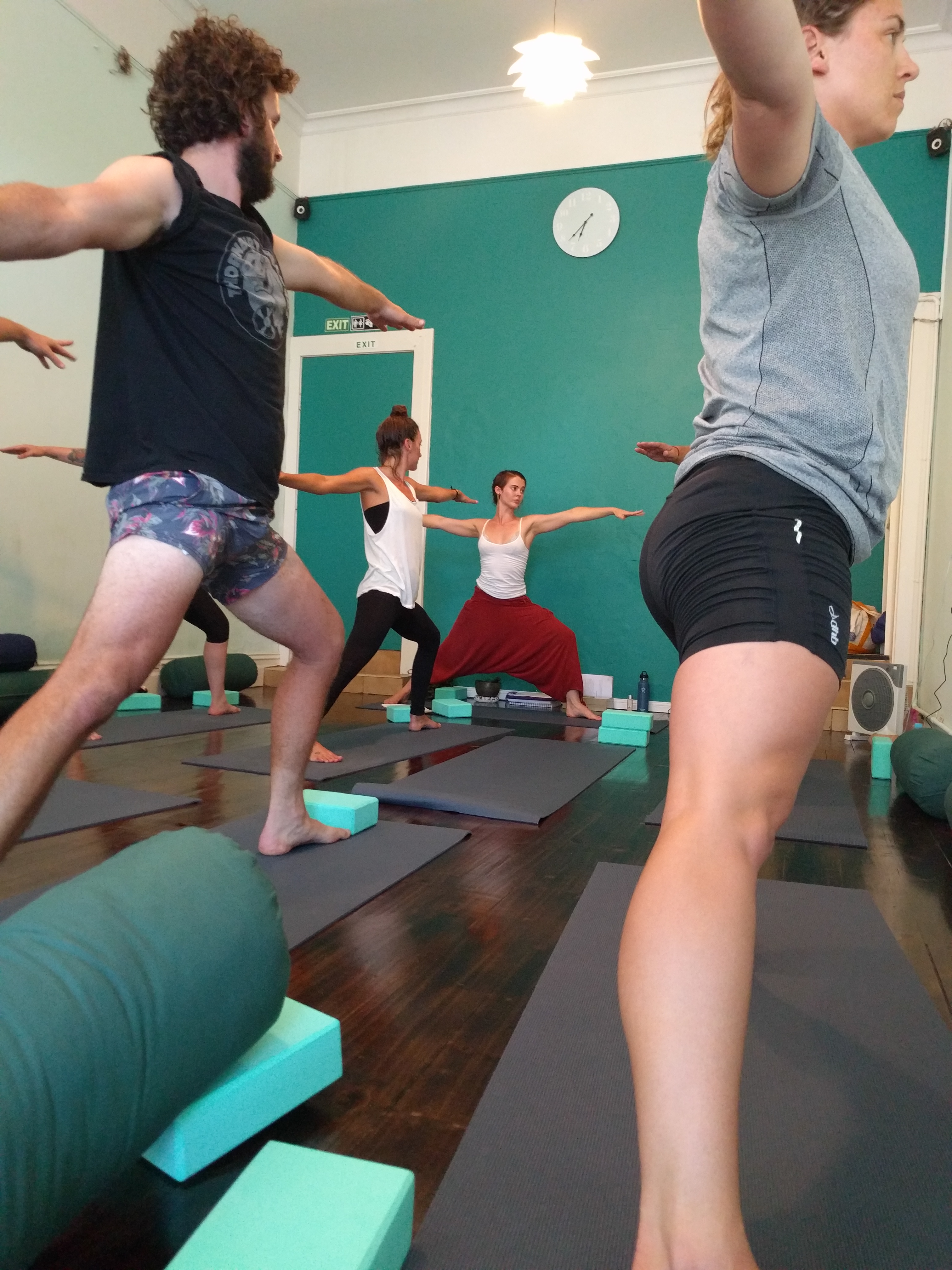 Kara had her first evening class last night and it was fantastic! Here she is leading the class in Warrior II pose, a great pose which increases strength while stimulating the abdominal organs. This pose is named for Virabhadrasana, a fierce warrior and incarnation of Shiva, said to possess a thousand heads, eyes, and feet, wearing a tiger's skin. I think she looks just a little bit like that, don't you? ;)
Pop in tonight to TFD for a very special 75 minute Yin Journey class with Cass at 7.15pm, which is designed to completely blow your mind (in a good way!) as well as enliven sluggish and sticky fascia.
#yoga #tofufordolphins #tfd #yogastudio #melbourneyoga #NorthMelbourne #melbournelovesyoga #virabhadrasana2 #warrior2 #yinyoga #hatha #hathayoga #newteacher #warrior #tigerskin #abdominalstrengthening #yinspiration #yinjourney