New Absolute Beginner's Courses starting in February: Hatha ABC Level 1 AND 2, and Thai ABC starting too!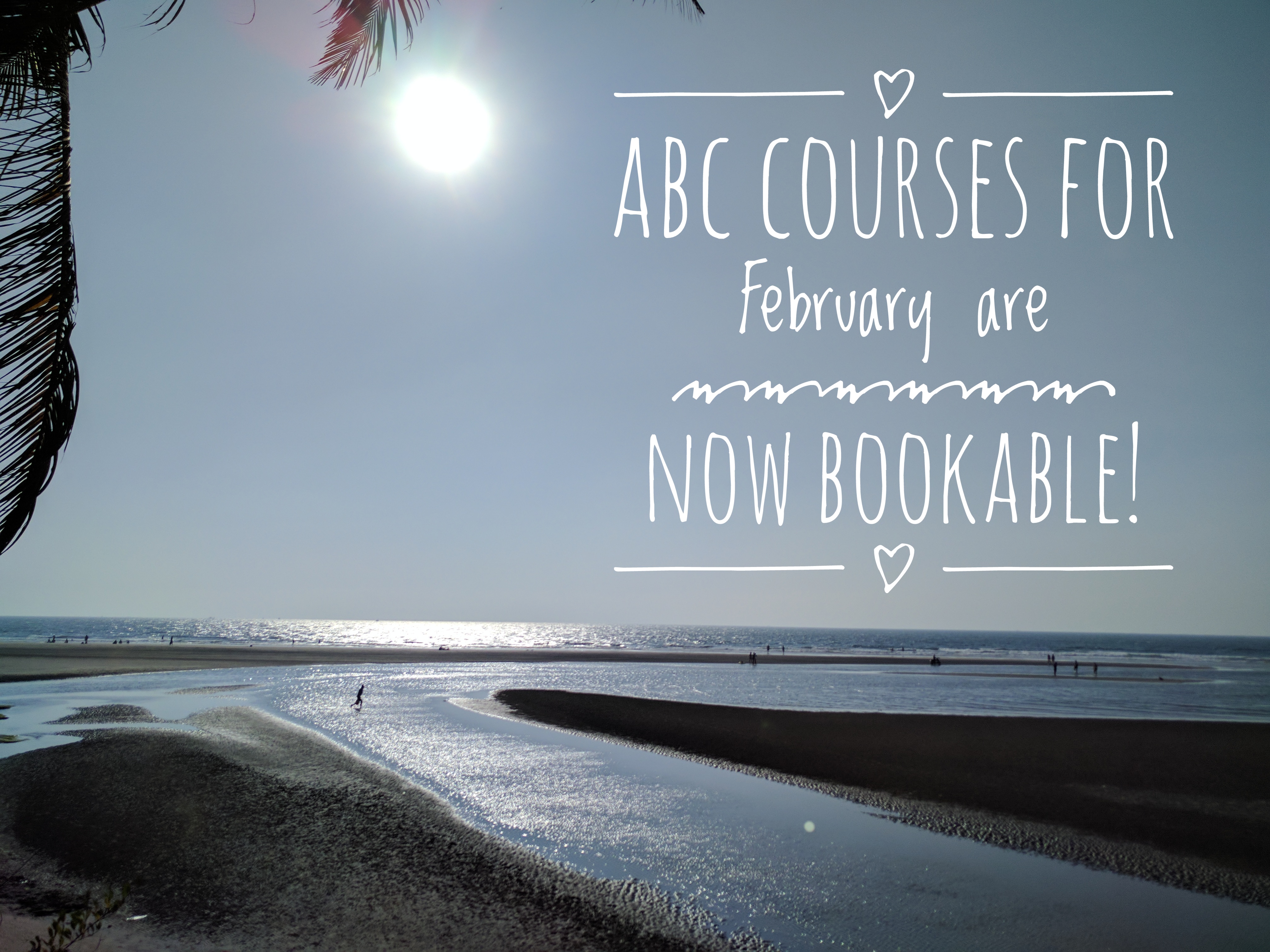 We're pleased to announce we are adding to our Beginner's Course offerings with not one but two new additions to our classic ABC course and finally have dates for February 2017! We are so sorry about the long delay to confirming dates with you but hopefully you are still keen to get on the mat with us!
Firstly, we're starting a little later than the expected start date for the classic ABC course in Hatha Yoga, and also our dear teacher Nicole has needed to increase fees slightly for this course, to $80 for the 6 weeks (75 minute class). We are also adding a Level 2 course to run directly after the basic ABC (now called Level 1) which we had been planning for a little while - now is the time! The Level 2 will also be $80 for the 6 week course. These two courses are designed to give you a solid foundation in classic Hatha Yoga, and allow you to become familiar and confident with poses you will find in most yoga classes. To give another option which is still keeping with our previous rates, we will be adding a new Thai Yoga ABC at the promotional rate of $50 for the 6 week course (60 minute class). Thai Yoga is a gentle yoga style ideally suited for beginners and draws from the same ancient traditions of Indian Yoga, but with a few differences, focusing on synchronising the breath with movement and balance, and can be especially beneficial for those suffering from a range of specific health conditions.
Our first Thai Yoga ABC is slated to start Thursday February 9th and running for 6 weeks. The course timeslot is from 6.15pm - 7.15pm - a 60 minute class with Cass.
Our next Hatha Yoga Absolute Beginners Courses are slated to start Tuesday February 28th and run for 6 weeks. The course timeslot for Level 1 is from 6.15pm - 7.30pm. The Level 2 class, will run just after Level 2 from 7.45pm to 9pm, both classes are 75 minutes and with the lovely and very supportive teaching of Nicole.
If the date and time for any of the three courses work for you and you are interested in attending, please visit the below link, enter the date February 9th or February 28th, and sign up for the first session: please note this should sign you up for the whole course, you do not need to enter any further dates, and you should be asked for payment on checkout. If this does not happen please reply to this email in the event we experience any glitches with the booking system.
https://www.smoothbook.co/ap/index.php/smart/home/8875
Please contact us if you have any questions or concerns before the start of the course you would like to sign up for. Please also note that while the last ABC course we ran was fully booked, we will run courses only if we receive minimum required confirmed signups in each course, and course fees will be refunded if we do not receive the minimum numbers 24 hours before commencement and will inform all signed-up participants at that time.
We hope to see you come February!