New class - FREE for International Day of Yoga this Wednesday!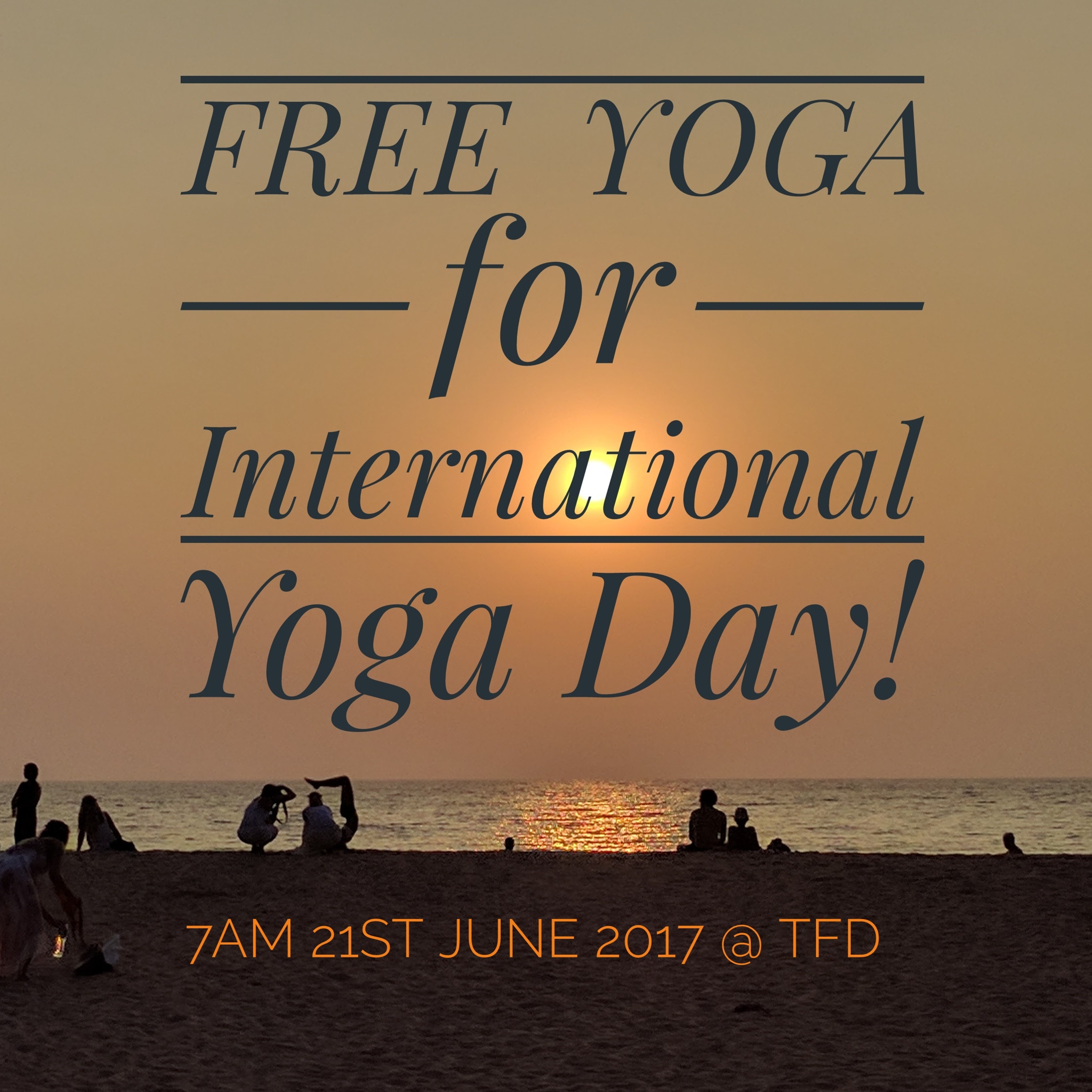 We are launching a new morning class this week, and are offering it free to try out for International Yoga Day 2017!
The theme for the 2017 celebration, organized by the Permanent Mission of India to the United Nations, is 'Yoga for Health.' The theme highlights the fact that yoga can contribute in a holistic way to achieving an equilibrium between mind and body. The organizers believe that this approach to health and wellbeing can make a direct and useful contribution to humankind's quest to achieve sustainable development and move towards lifestyles that are in harmony with nature.
Ashtanga Yoga is a more active yoga style which when practised regularly will transform your body and mind. A dedicated Ashtanga practise is a 6 day a week endeavour, and perhaps a bit daunting for many beginner yogis, so we're just doing a 1 day a week casual class on Wednesdays between 7-8am with a led modified class of the Ashtanga primary series. A little bit of experience either with other yoga styles or a basic level of fitness is advised. Cass completed her training specifically in this earlier this year in Goa, India, and looks forward to sharing it with you! Free this Wednesday, June 21st @7am!
We also have our new beginner's 6 week cycle of Hatha Yoga ABC classes beginning again on Tuesday 27 June, 6.15pm-7.45pm, so make sure to sign up soon if you'd like to start your yoga journey with us!