New courses now bookable for April and May!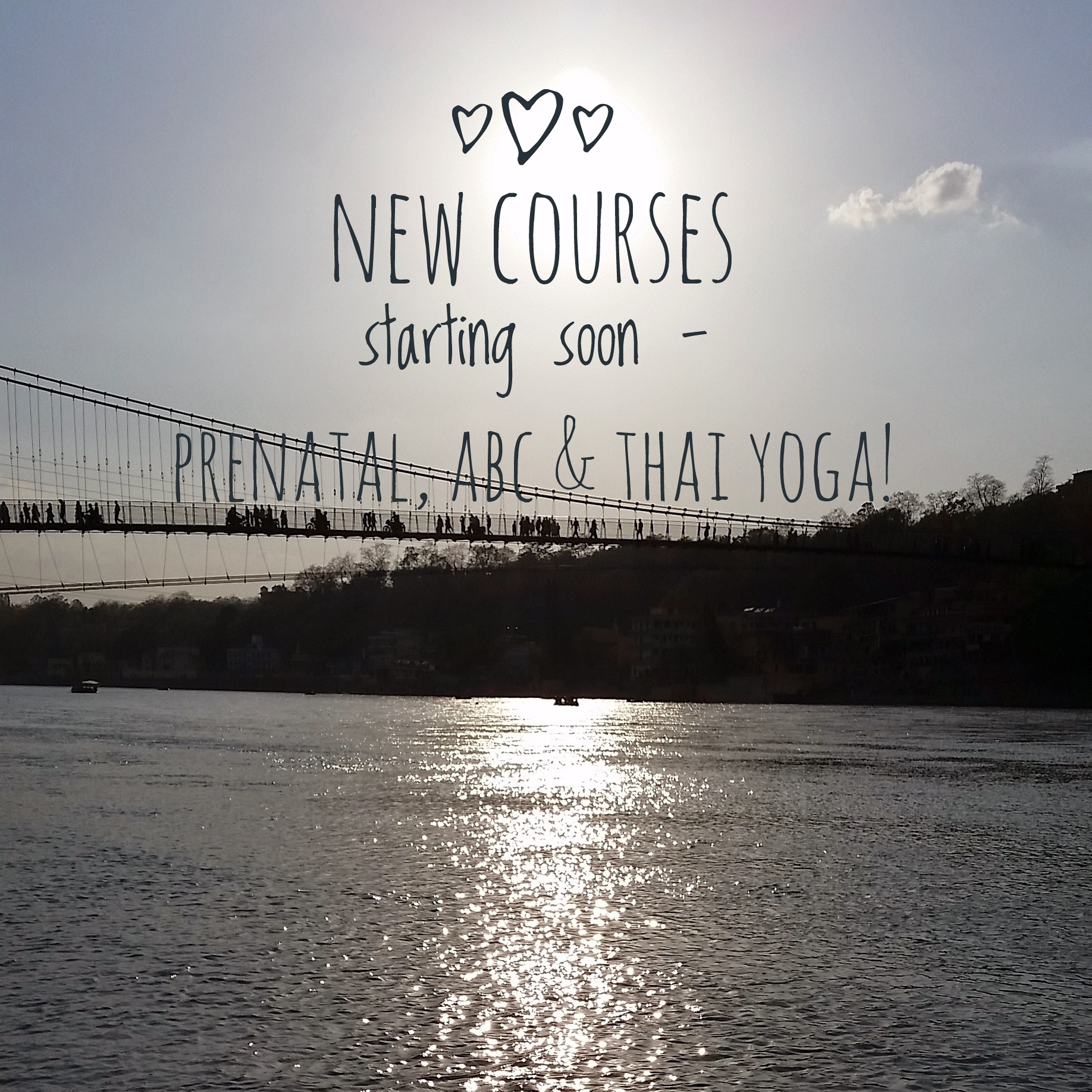 We have a selection of new courses starting up in the next few weeks! 
Rachael returns to join us freshly qualified in prenatal yoga with a 6 week prenatal course starting on Saturday April 29th - runs for 6 weeks 10am-11am, @ $100 for the course, and drop-ins welcome ($20 per class). Hatha Yoga Absolute Beginners new intake begins on May 2nd (6.15pm-7.30pm, $80 for 6 week course) and the next Thai Yoga Beginners will be next offered next month from Thursday May 25th, 6-7pm weekly for 6 weeks at the very low price of $50 for the course. All courses can be booked through our booking website here: 
https://www.smoothbook.co/ap/index.php/smart/home/8875#/
Just enter the start date of the course you want and sign up! 
Also please note classes will not be running over the Easter Weekend, but that doesn't affect the new courses which start the week afterward.
Cheers!