Teachers
Who's at the front of the room? (we are all students though - the learning in yoga is lifelong!)
---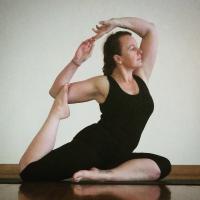 Cass
Cass first discovered yoga in high school: never a sporty type, she was astonished to find something amongst the physical education curriculum that she seemed naturally adept in, and that was not a competitive pursuit. Over the intervening 20+ years, her interest and practise has waxed and waned, but she has always returned to yoga when she realised she was losing focus and needed to wake up her body and mind. In the last few years that interest has grown stronger, and upon discovering the surprisingly powerful effects of Yin Yoga specifically, she decided she wanted to pursue teacher training and see if she might be able to bring the benefits of yoga to others. Cass chose to journey to the source to receive her initial training, and in India she also developed awareness of the importance of breathing (pranayama) that had never truly struck deeply before this. Her main interests are in making yoga accessible and attractive to people who might otherwise not feel comfortable in a yoga studio or gym. In 2016 she discovered Thai Yoga virtually underneath her nose for decades, and is now bringing this ancient style of yoga from Thailand to Australia. She completed her 300 hour training in India in January 2017, bringing her to 500hr Yoga Alliance accreditation.
RYT-500 Yoga Alliance International
Yin Yoga 50 hrs Yoga Alliance Accredited
Ruesi Datton (Thai Yoga) certificate Wat Po, Bangkok, Thailand & Ruesi Datton Level 1 certificate, Loi Kroh School, Chiang Mai, Thailand
Email Cass here
---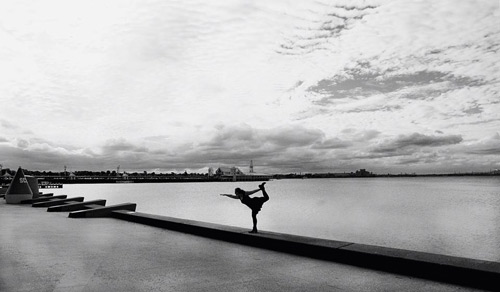 Nic
Nicole started her yoga journey seven years ago in Buenos Aires when she was needing some replacement for the regular Kung Fu classes that she was missing while travelling. The free Ashtanga lessons offered by her hostel were the start of an amazing connection with yoga that began as a complement to her martial arts and quickly grew into a greater passion. She is influenced by a diversity of teachers: from Tassos Anastasio's inspirational alignment driven Iyengar, to Nina Alfer's stirring and participatory approach at Dance of Life, Fitzroy, to the peace and tranquility of Simon Bekker's Alchemy Yoga. She undertook her 300hr teacher training with Randall O'Leary and Nina Alfers of Jungleyoga/Svastha on a magic beach in Thailand and is continually inspired by their teachings that emphasise a holistic and self-loving approach to the yoga journey. Nicole's practice and teaching is the result of each of these influences, investigating beyond simple asana into the broader philosophy of yoga, with bites of inspiration drawn from both her martial arts and Reiki practices. She aims to make yoga accessible to everyone and encourages her students to be curious and active learners on their own yoga path.
RYT-200 Yoga Alliance International
Connect with Nicole on Instagram
---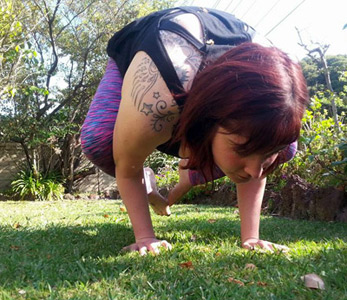 Rachael
Irish born Rachael found yoga in 2009, after stumbling across a Bikram Yoga class. She then experimented with different studios and styles, feeding her passion before taking the plunge and going out to India to complete her teacher training. Captured by the philosophy involved in yoga, she realised yoga went far beyond being just an exercise and extended to every aspect of life. Over the years she has found yoga a useful tool to find a calm in the storm of how crazy life can get and is passionate in relaying this by bringing a relaxing, thoughtful and meditative aspect to her classes. Since moving to Melbourne in April 2015, Rachael has been involved in community Yin and Vinyasa flow classes and has been a teacher for an over 60's group.
As a registered nurse as well as a yoga teacher, she has a special interest in bringing classes to those with physical challenges and conditions. Rachael believes that if you get the mind right, the body will follow so brings both mental and physical aspects of yoga to her practice.
RYT-200 Yoga Alliance International - Ashtanga-Vinyasa
Yin Yoga 50 hrs Yoga Alliance Accredited
---

Kara
Ten years ago, I began my search for an activity that was restorative and healing towards my body, and came across yoga. My relationship with yoga has always been a nurturing and therapeutic one. A couple years ago, I completed a 200hr training in Costa Rica with the intention of deepening my own practice, and it was only after coming home that I realised I would love to share my passion with others. My focuses are Hatha yoga, influenced by the calligraphy martial arts, and yin. I strive to create a safe, sacred space for everyone in the studio. My classes place strong emphases on finding a balance of strength and flexibility in the body and mind, and cultivating mindfulness that carries out beyond the studio.
RYT-200 Yoga Alliance International
---

Matthew
Matthew was introduced to Hatha yoga in early 2013. Since then he has diligently attended yoga classes to help ease the tension in his body. He now also takes interest in meditation to accompany the Asana (posture) classes nicely.
In 2016 Matthew took his 200hr Yoga Teacher Training Course. He teaches because he believes yoga is a way of increasing awareness of ourselves. Through this awareness we can begin to become the best versions of ourselves.
Matthew looks forward to joining you on the mat!
RYT-200 Yoga Alliance International
---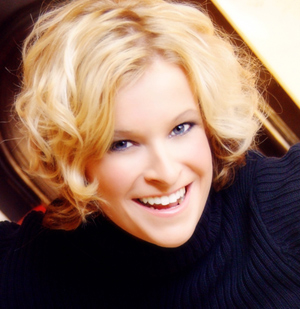 Sarah
Sarah is a qualified Biomedical Scientist, and working in sales, understands the importance of staying fit, and keeping healthy. Sarah recently completed her 200hr teacher training at Yoga Flame in Moonee Ponds in May 2016. "I found yoga at the gym in Sydney, as a way of destressing, and stretching out after long working days, and weights sessions. Finding that yoga balanced out the effects of a modern, busy lifestyle, and provided peace of mind, I started practicing regularly at the gym. When I moved back to Melbourne in 2014, I continued to practice at Fitness First. I moved onto further my practice at various studios around Melbourne, including Power Living and Move Yoga, developing a passion for Vinyasa and Yin. I then decided to pursue my teacher training, after seeing a decided lack of good teachers at the gym. Seeing the amazing effects which yoga & mindfulness could have for so many different people from avid weights fanatics through to stressed out, and sometimes overweight business people, makes me excited to be able to share yoga with the wider community."
RYT-200 Yoga Alliance International
---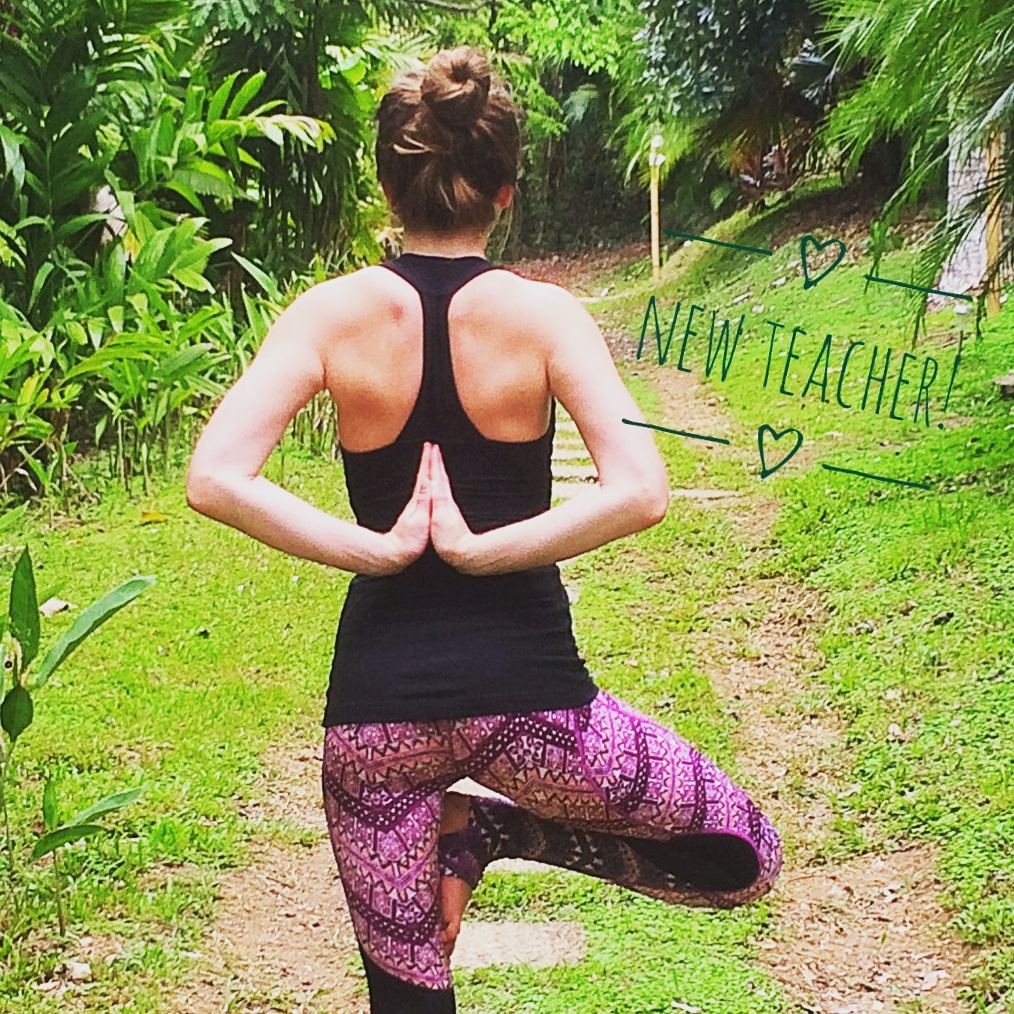 Ryan
Ryan hails from Illinois, USA! She has been practising yoga for many years and became a qualified instructor in Costa Rica in 2016 and has been teaching regulalrly since. Don't let her youth fool you - she's very experienced and enjoys both strong and restorative practises. Ryan joins us just for a few months this year.
RYT-200 Yoga Alliance International
---
Interested in becoming a teacher at TFD? get in touch!